This Christmas Moment-Single Now Available!
This Christmas Moment
-
Digital Soldiers feat. Mark Ortega
Click on your favorite music store today!!
Mark Ortega released emotional holiday song, "This Christmas Moment," with synth-pop group Digital Soldiers.
The single is now available on iTunes, Google Play and Amazon.
(November 1, 2017) Singer-songwriter Mark Ortega, along with his band Digital Soldiers, has just released their first single off of their forthcoming Christmas album, A Very Digital Christmas.
During the 2015 Christmas season, Marss Ramos approached Mark Ortega about recording a six song Christmas EP. Already having a song in mind, Ortega began writing what would be an original EDM Christmas track called, "This Christmas Moment."
"I had parts of a love song in my head," said Ortega, "and then I re-wrote the chorus and verses to fit a Christmas theme."
"Writing the second verse was very emotional," Ortega continued, "as it was written between the tragic events at Orlando's Pulse Nightclub and the shootings around the nation this past summer."
"At first, the second verse was going to be solely a remembrance of my mother who loved Christmas and for Marss' grandmother who he lost earlier this year," Ortega said. Ultimately, Mark believed the song needed to include a "worldly" tone. "Remembering loved ones who are no longer with us is one of the song's themes," Ortega added, "along with honoring those devoted to peace such as our women and men in the armed forces, first responders, and peace officers who will not be with their families on Christmas Day."
"The song is not intended to be somber or overly melancholy," Ortega adds, "Rather, let us pray for peace, and share love and live in this moment with loved ones at Christmastime."
​
For lyrics and additional info, see bottom of page.
"This Christmas Moment" is included with in the Digital Soldier's Christmas album, "A Very DIGITAL Christmas." The release party and performance was held at Club Ripples in Long Beach, CA on Nov. 26th. The venue also benefited Toys for Tots.
For more information on the event and news about the album please visit:
http://markortegaentertainment.com/this-christmas-moment/
email: MarkOrtegaEntertainment@gmail.com
​
Mark Ortega Social Media: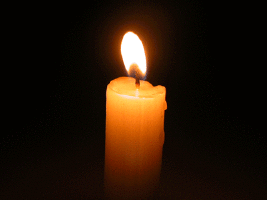 This Christmas Moment

Written by Mark Ortega
Produced by Wade Alin
Additional vocals recorded by Lionel Cohen
Featuring The Digital Soldier Choir:
Marss Ramos
Mark Ortega
Paula Flowers
Lorie Madison


Verse 1

The Christmas lights seem brighter with you tonight,
And the yuletide fire seems warmer with you by my side.

Making plans with families and friends, tonight
And the twinkling eyes of children ask when, tonight.

I want to live in this moment
Love in this moment
Right here in this moment
Spend this Christmas moment with you

I wanna live in this moment
Love in this moment
Rejoice in this moment
This very Christmas moment, Merry Christmas moment, have a very Christmas moment with you!

Verse 2

Lets free our hearts from troubles within our lives,
As we pray for peace throughout the world tonight

Remembering loved ones eternally part of our past,
And honoring those devoted to peace that lasts!
​
​